Meet Kingsley Ezeani – Nigerian Tech Entrepreneur Breaking Grounds In Harvard University From His Humble Lagos Beginnings
When 500 highly qualified startup teams across Harvard University applied to the President's Innovation Challenge, not many people thought that the best brain amongst this lot would be a Nigerian from an unprivileged background.
The competing teams included those selected from Harvard Business School and the Harvard School of Engineering. At the end of it all, tech entrepreneur Kingsley Ezeani was chosen as the winner.
This was just a few weeks after he emerged as the grand prize winner at the Harvard Business School's New Venture Competition, the most prominent business competition at HBS.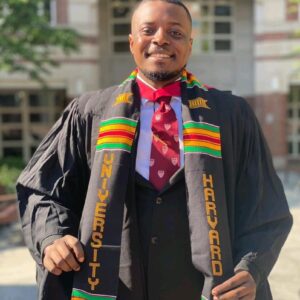 Kingsley did not just start excelling at these competitions overnight, though, as he had come a long way before arriving at the celebrated finished product he is today.
An entrepreneur with over 12 years of experience building and scaling technology businesses in Africa, he is a Mid-Career Master in Public Administration candidate at Harvard Kennedy School. In 2019, Kingsley was selected as an Obama Foundation African Leader.
An alumnus of the University of Lagos, where he obtained his Bachelor of Science (B.Sc.) in Electrical and Electronics Engineering in 2012, he moved on to the prestigious University of Oxford for his Master of Business Administration (MBA) program, which he completed in September 2020. About a year later, he moved on to Harvard University, where he bagged his Mid-Career Master in Public Administration and became an Edward S. Mason Fellow this June 2022.
Speaking about his recent achievements, Kingsley said: "I graduated from Harvard against all odds! I was the first in my family to study outside Nigeria, and I got accepted to Harvard University on a full scholarship!
My father first told me about Harvard University when I was a kid. After my undergraduate degree at the University of Lagos, passing through the crimson doors of Harvard remained a key goal for me.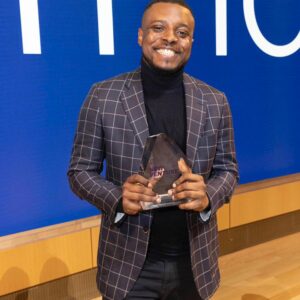 During my time at Harvard, I was honored to win four of the biggest competitions at the school, including the Harvard President's Innovation Challenge, which came with recognition from President Joe Biden.
Today I feel blessed and humbled to say that I am a graduate of Oxford University and Harvard University. I owe it all to my parents!"
Kingsley is the Co-Founder and CEO of CashEx, based in Boston, Massachusetts, United States of America. It is a venture-backed Fintech startup building the future of digital banking for African communities.
He is also the Founder of Techhive Africa, which helps African businesses drive their digital transformation.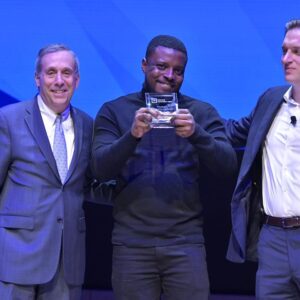 Kingsley is an Adrian Cheng Fellow and an Obama Foundation Leader. His other core skills include SEO, Entrepreneurship, Online Advertising, Public Relations, Web Development, Strategy, Social Media, Online Media, Google Analytics, Facebook Marketing, and many more.