NED
Nwokwo
We dive far into the rare qualities of the African Billionaire Prince Ned Nwoko with an aim to inspire, educate and motivate the young African visionaries towards building a new and better Africa.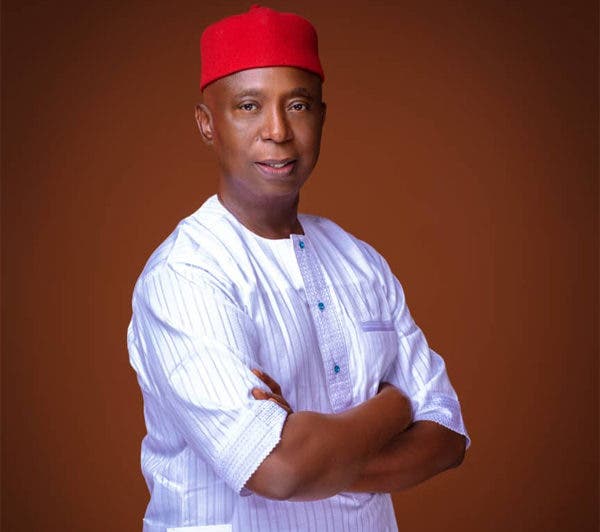 As of 2018, Ned Nwoko was reported to be among Nigeria's richest men with a net worth of $1.5 billion.
There are many people who claim they want to change Africa, but there is only a few who are actually putting in the effort to produce that change Africa needs.
Prince Ned Nwoke, a Nigerian-born Entrepreneur, politician & philanthropist from Delta State whose rise to success is notable and recommendable, is one of the very few Nigerian billionaires willing to change the narrative of the country that made them.
Nwoko was born on December 21, 1960 into the Royal Palace at Idumuje-Ugboko, in Aniocha North LGA, Delta State. His heritage and environment allowed him to excel in academic and professional achievements. He is married with children, although his first son, Tarik, died in 2014 at the age of 22.
Nwoko got his first degree in Law and History from the University of Keele in Staffordshire, United Kingdom, followed by King's College London where he graduated with a Masters in Law. He got his honorary doctorate from the Commonwealth University College in Belize.
Being from a royal lineage, Ned was able to attain a good education, which subsequently assisted him to excel in his professional career. Prince Ned attended the University of Keele in Staffordshire, United Kingdom.
This was where he got his first degree in Law and History. After which he went to London, where he attained an LLM in maritime and commercial law at the prestigious King's College. Prince Ned got an honorary doctorate from the Commonwealth University College Belize. he also acquired a honorary doctorate from federal university of petroleum resources Warri, Delta State.
Ned Nwoko made a remarkable entry into Nigeria's political turf when he was elected member of the House of Representatives between 1999 and 2003. He represented Aniocha / Oshimili federal constituency, making an impressive showing in the legislative house. He contested for the Delta State gubernatorial election and lost to James Ibori. In 2011, he also lost the Senatorial election to Ifeanyi Okowa.
Ned Nwoko was part of those instrumental to the initiation of the London and Paris Club Loans into Nigeria. He authored the reports that led to Nigeria government's discontinuation of monthly deductions from states' allocations and commencement of refunds to States.
Through his Law firm, Ned Nwoko Solicitors and his Company, he investigated the multinational creditors and discovered discrepancies in loan repayments, and this resulted in the refund of the first tranches of loan during Obasanjo administration. He also charged the Federal government to court on behalf of 774 Local governments for the refund of illegal deductions and obtained judgment of $3.2billion for the local governments. The Federal government of Nigeria has refunded all the monies in line with the court judgment of 2013.
Nwoko also served on the Vision 2010 Committee and is a member of the capital market. He served as Chairman of the External Committee of Vision 2010. Nwoko is also the Chairman of Project Tourism Nigeria.
Nwoko is the founder of the tourism destination Mount Delta, one of 21 tourism sites approved by Delta state government. The tourist site consists of a museum, farm, zoo, fishponds, poultry & a 9-hole golf course.
Prince Ned is a very passionate Philanthropist and unlike most African billionaires, has a heart for the needy and weak in the society. Through his foundation, Prince Ned Nwoko Foundation, he has contributed to the empowerment and education of youths of his constituency, senatorial district and state. In 2019, he donated $273,000 (N100M) for the rehabilitation of failed portions of the road linking the South Eastern Nigeria to the nation's capital, Abuja. In 2019, he pledged the sum of $200,000 (about N71.6m) to UNESCO to support the development of sports in West Africa.
He also initiated the Ned Nwoko Malaria Eradication Foundation which he flagged off via a symbolic expedition to the Antarctica in January, 2020. The Foundation is supporting the existing efforts of vaccine development by funding a research for the anti-malaria vaccine through a partnership with leading universities in Africa.