2 Reasons Why Ethiopia's First Female Chief Justice, Meaza Ashenafi, Is An Outstanding Leader.
When Ethiopian lawyer Meaza Ashenafi was appointed as the President of the Federal Supreme Court by the Federal Parliamentary Assembly of Ethiopia in November 2018, it did not surprise many observers, stakeholders, and the people of the Ethiopian nation. She had more than earned that honor.
Born in Asosa, Ethiopia, East Africa, on July 25, 1964, Meaza, 58, was no longer a rookie attorney or a pushover when she was nominated and confirmed as the country's first female Chief Justice. Before her appointment, Judge Meaza had been very vocal and renowned for championing the cause to have more female participation in politics and public decision-making in her country.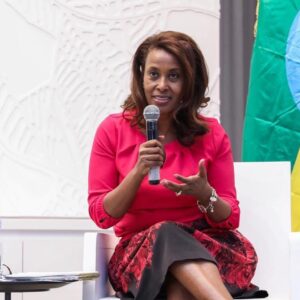 Having served as the President of the Ethiopian Federal Supreme Court since 2018, she has firmly shown and proven herself to be an exceptionally gifted leader. Here are two reasons why we believe she deserves to be regarded as such.
(1) She Is An Astute Business Mind: After reportedly noticing a lacuna in financial provision for women in the country, Judge Meaza co-founded Enat Bank in partnership with some other female businesswomen in Ethiopia.
Enat Bank is the first bank in Ethiopia founded by female-majority shareholders. The move to set it up revealed that Judge Meaza is not only a legal specialist but also a vastly skilled business mind.
(2) She Pioneered The Fight Against Sexual Abuse In Ethiopia: Judge Meaza co-founded a non-profit, non-partisan group called the Ethiopian Women Attorneys Association (EWLA) with a couple of equally visionary young female lawyers in Ethiopia in 1995.
She sits as the association's Executive Director. Under her leadership, the organization has made remarkable progress in the war against sexual abuse, sexual harassment, and the push for women's rights in Ethiopia. With the help of her legal contacts in 2002, her "Fighting For Women's Rights In Ethiopia" group recruited over 45 graduate attorneys.
According to Judge Meaza, the primary mission of EWLA is to promote Ethiopian women's social, economic, legal, and political rights, even as the organization also helps them obtain total protection of the fundamental rights under the country's constitution and other international human rights conventions as well. EWLA also has a vision of having a country where men and women are treated equally in every area of life.
"When we founded EWLA 20 years ago, we did historical work of getting discriminatory laws such as the family, citizenship, and pension laws repealed. We brought the word 'Sexual Abuse' and 'Sexual Harassment' into the Amharic Language, as there were no words to describe them back then."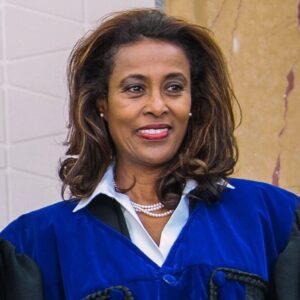 EWLA's Legal Aid Program provides free legal assistance to women who are victims of gender-based violence, particularly underprivileged women. Legal advice/counseling, preparing court papers (court charges and affidavits), and representing clients in court are all part of the service. They also provide free legal assistance, public education, capacity building, and research and advocacy for legal change.
Judge Meaza had her elementary and high school education at the Natural Sciences Campus in her birthplace Asosa before heading off to the Law Department of Addis Ababa University. There she obtained a Bachelor of Laws (LL.B.) and then proceeded to the University of Connecticut, USA, for her Master of Arts (M.A.) degree in International Relations and Gender Studies.
After graduating from Addis Ababa University's law school, she served as a criminal court judge, where she was the only female graduate of her class year. This vital phase in her life allowed her to experience firsthand how laws discriminate against women.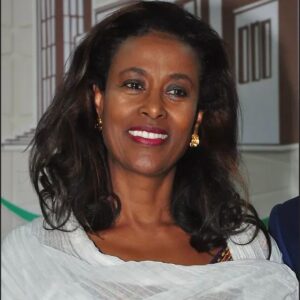 Between 1989 and 1992, she was a judge on Ethiopia's Federal Supreme Court. The Ethiopian Constitution Commission designated her as a legal consultant in 1993. Judge Meaza also formerly worked for the United Nations Economic Commission for Africa (UNECA).
She said about being a leader: "Leadership for me is having a vision and striving to achieve it. Women need to believe that they can do whatever they set themselves to do, despite society's pressure and people telling them otherwise. You can only have the power to be a change-maker if you believe in yourself."
Also, a distinguished author of a book titled: "Participation of Women in Politics and Public Decision Making in Ethiopia," Judge Meaza is married to a Professor of Physics at Addis Ababa University, Dr. Araya Asfaw. Their union is blessed with two daughters.