Elon Musk: From Odd Jobs On A Farm, Lumber Mill To Becoming The World's Richest Man
Many people know Elon Musk as an astute businessman who made his billions from several investments and business ventures, including Tesla, PayPal, SpaceX, and others.
However, a substantial percentage of these people do not know the story behind this fair-looking billionaire's journey to being the wealthiest man on earth. What were the challenges he faced while growing up, and what were the things he had to do to get by in life? What sacrifices did he make to achieve all he has today?
There are quite a few inspiring things to learn from this man, who sometimes can be as controversial as he is rich, and we would like to discuss them here as we look at his life briefly.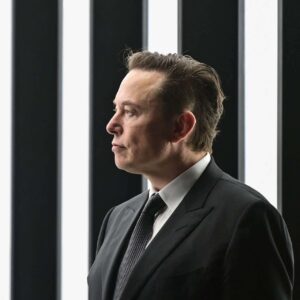 Birth And Early Life
Born Elon Reeve Musk in Pretoria, South Africa, to Errol and Maye Musk on June 28, 1971, Elon was raised in South Africa by his White South African father and Canadian mother. His mother was a dietitian and model, but Elon must have gotten his business and diversification knack from his father, a sailor, electromechanical engineer, pilot, consultant, and a once well-to-do property developer. His father used to co-own an emerald mine close to Lake Tanganyika in Zambia.
After his adenoids were removed as a child, Elon was once pronounced deaf by doctors. His mother, however, reportedly disagreed, saying that her son was "thinking in another world." He would soon start to prove her right and show his business genius and affinity for technology at 10.
After acquiring a Commodore VIC-20 because he had built a liking of video games and computing, Elon taught himself computer programming from a manual. By the time he was 12, he had made his first $500 by selling the code to two BASIC-based video games he had written called "Office Technology Magazine" and "Blastar to PC."
It wasn't all smooth sailing for him, though. He was once hospitalized after some boys tossed him down a flight of stairs, and he was bullied throughout his childhood.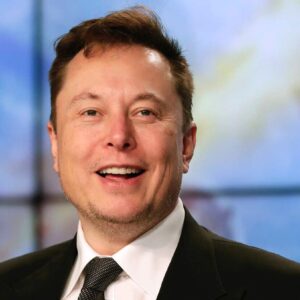 Education
Elon attended Waterkloof House Preparatory School and Bryanston High School, both in Pretoria, before completing his high school education at the Pretoria Boys High School, Pretoria, South Africa.
It was mandatory to serve in the South African Military after high school education. To avoid this, Elon enrolled in the University of Pretoria and spent just five months studying there. He had been seeking a way into the United States of America via his application for a Canadian passport before getting into the university. He left South Africa for Canada immediately after getting it in June 1989.
Upon arriving in Canada, Elon put had to stay with his second cousin for one year, and he worked odd jobs at a lumber mill and a farm in Saskatchewan just to get by. He eventually gained admission into the Queen's University in Kingston, Ontario, in 1990, but he transferred to the University of Pennsylvania in 1992. He finally graduated here with two degrees – a Bachelor of Science degree in Economics and a Bachelor of Arts degree in Physics in 1997.
While studying for his degrees, Elon held two internships during the summer in Silicon Valley. One was at the Palo Alto-based startup Rocket Science Games, and the other at an energy storage startup firm called the Pinnacle Research Institute. They were into researching electrolytic ultra-capacitors for energy storage.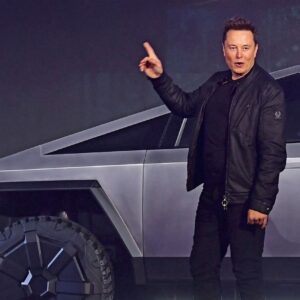 Lessons To Learn From The World's Richest Man
You may observe that right from childhood till his early adult life, Elon had always had a fascination for technology, computers, space-related tech, and being diverse. He was accepted into a Doctor of Philosophy (Ph.D.) program in Materials Science at Stanford University, California, USA, in 1995. Still, he opted to drop out only two days after his admission because he chose to launch an internet startup and cash in on the internet boom.
Today, it is common knowledge that Elon has made billions of dollars from founding and selling PayPal, founding SpaceX, to becoming the CEO of Tesla. And he is even poised to make a lot more after his recent acquisition of one of the world's largest social media platforms, Twitter, for a staggering $44 Billion.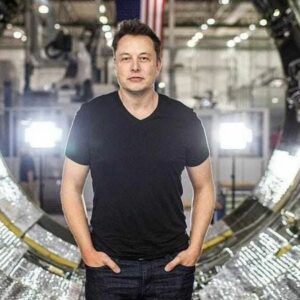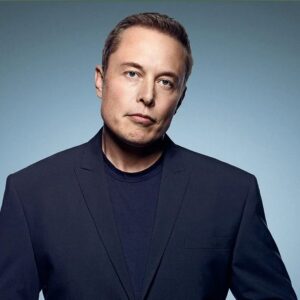 But how did it all really start to come together for Elon, though?
After dropping out of Stanford in 1995, Elon and his brother Kimbal Musk co-founded a web software company called "Zip2". By 1999, the company was bought for $307 million by Compaq. Without wasting any time, Elon took his profits and again co-founded an online bank called "X.com," which later merged with another online bank, Confinity, to form PayPal in 2000. By 2002, eBay bought PayPal for a whopping $1.5 billion, and Elon made a profit of $180 million from that deal.
What sacrifices did he have to make to become the world's richest man today?
Speaking during a recent TV interview, Elon recalled how he spent his booty from the sale of PayPal, and we must say that it is one of the things that has made him the billionaire he is today.
According to him, between 2002 and 2004, he split the profit from the PayPal sale into different investments, and after that, he" was so broke that he had to borrow to pay rent." Now, that is the definition of a man of vision and a person on a mission. He has never been content with having some but has always desired to own it all!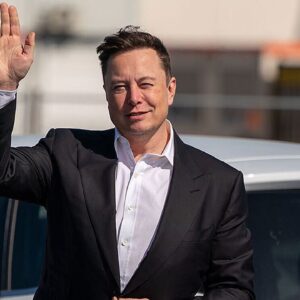 Today, the American citizen is an investor, business magnate, and entrepreneur is the founder of The Boring Company; founder, CEO, and chief engineer at SpaceX; co-founder of Neuralink and OpenAI; angel investor, CEO, and Product Architect of Tesla, Inc., and quite recently, the owner of Twitter Inc.
According to the Forbes Real-Time Billionaires list and Bloomberg's Billionaires Index, Elon is currently the richest man globally, with a net worth of over 264.6 billion USD (as of April 2022).
Married twice, with eight children, but divorced on both occasions, the ever-lively and liberal billionaire has been widely criticized for a few things, including his stand on certain things about the COVID-19 pandemic, for which he was accused of allegedly spreading misinformation.
Some have also criticized him for his stand on issues like public transportation, artificial intelligence (AI), cryptocurrency, and even the way he uses Twitter. We guess the latter won't ever be an issue anymore, though, as he now owns the platform.