Huge Encouragement, Lesson As Former Receptionist Becomes FedEx's First-Ever Black Woman CEO
After starting in 1991 as a receptionist for the company, which at the time was called Roberts Express, FedEx's newest CEO Ramona Hood's story is not only profoundly inspiring but also holds some critical lessons for everyone worldwide.
Formerly the company's Vice President of operations, strategy, and planning, Ramona becomes the first Black woman in the company's history to take up this prestigious position.
Having always reportedly shown great potential in leadership and tested in several roles in safety, operations, sales, and more, she was recently promoted to both President and CEO of FedEx Custom Critical, which provides same-day and overnight delivery of expedited freight.
While admitting that she had always been "pretty intentional and purposeful with gaining experience" in the company, Ramona started gaining an edge over her contemporaries by offering innovative and strategic ideas.
One such idea was the program that allowed FedEx Custom Critical employees to work from home in the early 2000s. "At that time, it was not common to have call centers where you would have individuals working from home. I looked at our processes and the technology that we had, and I realized nothing was preventing us from that," Ramona said.
From heading a subsidiary FedEx Truckload Brokerage, moving to an officer position at FedEx Supply Chain in 2016, before returning to FedEx Custom Critical for an executive position, she has gradually kept moving up the success ladder at the company.
An Executive MBA holder from Case Western Reserve University, and a Bachelor's degree in Business Management from Walsh University, Ramona provides more than 28 years of FedEx experience and competence to her role, and we want to share these two key lessons from her story below:
(1) Where you start does not matter as much as where you intend to get to!
Many of the great and inspirational world leaders we celebrate today were born without "silver spoon" or fat inheritances, but they never let that deter them.
It doesn't matter where or how you were born. What counts is what you intend to do with your life. As the popular saying goes: Being born poor is not a crime, but staying and dying poor is an abomination!
How or where you start does not matter as much as where you intend to go and what you plan to achieve.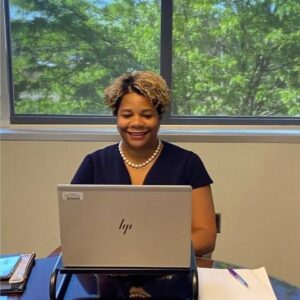 (2) Don't allow yourself to be belittled or downtrodden because of your humble or even wretched beginnings!
We want to hope that there are still some people at this company who knew Ramona when she started there as a receptionist. We also hope for their sakes that they were kind to her then.
On a more serious note, though, you must never let anyone belittle or talk down on you because of your humble beginnings, no matter how wretched they may seem!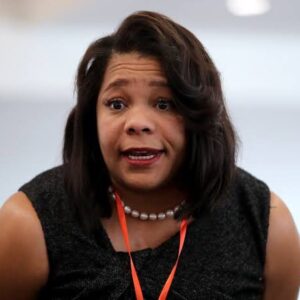 Keep aspiring for greatness and more significant things in life, and in due time, your efforts, prayers, and determination will pay off and yield great results. You, too, will soon be celebrated if you do not relent or quiet.