Meet Clarence Wooten – The Only African-American Who Has Founded & Sold 2 Tech Startups To Publicly Traded Firms
There had always been a mindset predominantly among the African-Americans in the United States of America that you can not become a millionaire without being an athlete or an entertainer.
This mindset held sway for decades until a generation of diverse thinking Black men and women started coming through the ranks in other sectors and showing the world that they could make seven figures in different fields and endeavors.
One of such non-conformists is Clarence Wooten, a man widely renowned as a serial Silicon Valley entrepreneur and a creator and builder of several tech startups.
Born in Baltimore, Maryland, USA, Clarence made his first mega millions when he sold his first tech business, ImageCafe, to Network Solutions/Verisign in 1999 for $23 Million.
According to Forbes, this deal was the launchpad for his career, and it also provided the capital for him to create more and expand and the success he has since enjoyed, too.
In an interview with Wall Street Journal (WSJ), Clarence disclosed that, although he has enjoyed massive prosperity and wealth in the tech industry, there is still a bittersweet feeling of being "a Black unicorn" in the industry.
The WSJ review of his unique story and personality said: "Mr. Wooten's story is different in one important regard: He's black and spent part of his childhood in the inner city.
That's a rare biography among young millionaire Internet entrepreneurs, most of them white males, many from affluent backgrounds."
Haven spent his entire career and early life in Maryland; he moved to Palo Alto, California, in early 2011 to be bigger and better at his career and passion there in the heart of Silicon Valley.
That dream saw him found Venture Find and co-found Progressly, where he served as CEO and Chairman, respectively.
Clarence is the only African-American to have founded, scaled, and led two Internet startups to successful acquisitions by publicly traded companies. He was CEO during the sale of ImageCafe to Network Solutions in 1999 and Progressly to Box in 2018.
Upon founding Progressly, Clarence foresaw the consumerization of enterprise software and created a patented cloud-based workflow UI/UX for business processes that led to the company's acquisition by Box in 2018.
He is presently an Entrepreneur in Residence at X, Alphabet's moonshot factory (formerly known as Google X), where he directs talented teams to create radical new technologies to solve some of the World's most complex problems.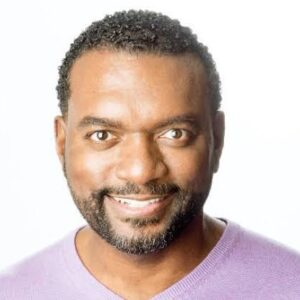 Clarence graduated magna cum laude with degrees in Business Management from Johns Hopkins' Carey Business School and Computer-Aided Design for Architecture & Engineering from the CC of Baltimore County.
In 2006, he was named an honorary alumnus of the University of Maryland, and in 2010, he was named a distinguished alumnus of Johns Hopkins University. He was also inducted into the National Community College Hall of Fame in 2016.
Clarence is the subject of a Babson College Case Study and has been featured in The Wall Street Journal, Forbes, Fast Company, Entrepreneur, and CNNfn.
A 2011 TechCrunch Disrupt finalist, he was named among the "Top 10 Blacks in Technology in 2012" by Blacks In Tech [BIT].
Clarence's review from the WSJ and his story shows that there are no grounds you cannot break and no challenges you cannot conquer as long as you're determined to be a success, no matter what!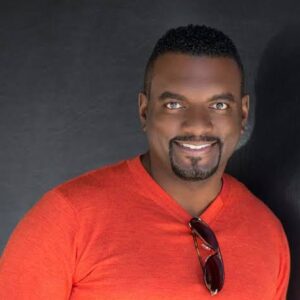 He entered an industry that everyone regards as a "white thing run by wealthy young men," and not only did he get a share at the table, he excelled beyond all expectations and bought his own tables!
Whatever your challenges and obstacles in life say, please know that you are only as limited as your mind agrees! If you refuse to accept any limitations in your mind and keep forging ahead, you will be celebrated as a champion too one day.
Clarence is a former member of the board of trustees of Philadelphia University, one of the nation's top design schools. He is a proud father of two daughters.