Prof. Mgbeke's Sunday Sermon: July 31, 2022.
God Answers Prayers In Unattractive Ways – Don't Lose Faith And Never Stop Praying!
"But without faith, it is impossible to please him: for he that cometh to God must believe that he is and that he is a rewarder of them that diligently seek him." – Hebrews ‭11:6‬.
Hello, my beloved people. How has your weekend been? This scripture above took over my mind as I thought about what to share with you all today.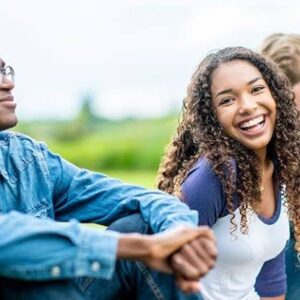 I believe that there is someone here that God wants to gift something truly magnificent, but you're struggling with accepting and embracing it because it is not in the physical "package" or "finished product" you want.
My dear, please don't make the mistake of following God with your human mind. There is absolutely no way you can ever comprehend or understand his ways with your reasoning!
This is why HE demands that all who would follow and walk with HIM must do so by faith! You must never stop asking, trusting, and believing that HE has the best in store for you, and HE will give it to you because HE wants to!
God answers prayers in unattractive ways and seemingly flawed packages for many reasons. Today, I want to talk about two of them below, and I pray you to follow diligently and find the strength you need in HIS Word here.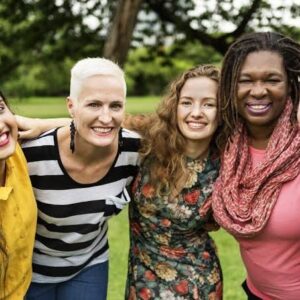 (1) God wants you to trust HIM enough to know and believe that HE can never fail you or give you something less than excellent and perfect for you!
God has spoken and even promised severally in HIS Word that HIS thoughts towards us are good and not evil and to bring us to our expected end (Jeremiah 29:11). The challenge many of us have is that we do not trust HIM enough to take care of us.
If you're in a place today where you're battling with what you think is good for you and the apparent choice God has laid in your spirit and also confirmed with witnesses (remember 2 Corinthians 13:1?), I need you to stop for a second and think – Can you ever be wiser or smarter than God?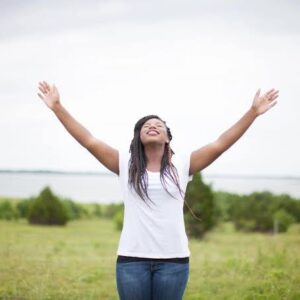 Besides, hasn't HE also promised all HIS children: "For surely there is an end; and thine expectation shall not be cut off." – Proverbs ‭23:18‬. So, why are you still bothered and struggling with HIS leading and instructions?
In all honesty, it is never easy to follow God's Word and lead completely; I know, and I'm not pretending or denying that it is. However, I am assuring you that life is most beautiful whenever you yield yourself completely and follow HIM!
Yes, that thing will or may not look like what you want initially. But, if HE led you and gave it to you, have faith, trust HIM, go through whatever process that thing may require, and you will end up with a gem that the entire world will covet and desire from you on your hands!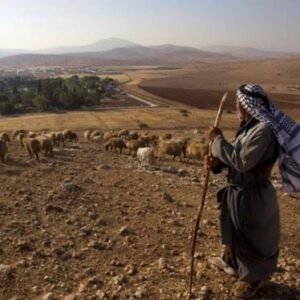 (2) It's HIS way of building our faith in HIM, and there's a track record of this all through the lineage of faith.
"For my thoughts are not your thoughts, neither are your ways my ways, saith the Lord. For as the heavens are higher than the earth, so are my ways higher than your ways, and my thoughts than your thoughts." – ‭‭Isaiah‬ ‭55:8-9‬.‬
Do you remember when Pharaoh had a disturbing dream, and all his magicians and wise men failed to give him any relief? Where did the peace he, and indeed the whole world, needed come from? Potiphar's dungeon! Oh, and he was a Hebrew boy, too – one race that Egyptians detest so much and cannot hide their contempt for!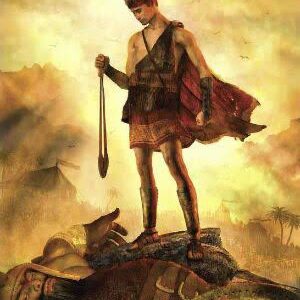 Remember when Israel had prayed that God sends them a mighty deliverer who would free them from slavery in the hands of the great Pharaoh for over 400 years? Guess who came along – a lean-looking stammerer who could barely put five words together by himself without stuttering, baring a shepherd's staff. Ridiculous, isn't it?
Israel's champion and deliverer from the hands of the mighty Goliath was a ruddy 17-year-old boy who had never been to war or even a battle before in his entire life, remember?
Or what about when they longed for the Messiah and great king who would free them from Roman tyranny, and the Saviour just had to come in a manger and even as a lowly carpenter's son too!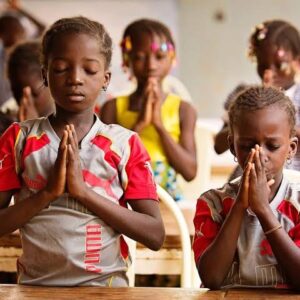 The list is endless, but from how all these few instances ended, I hope you already get my point. God knows exactly what you need, and HE will give you the very best.
Your part is to pray without ceasing "until your joy is full," HE says: "Hitherto have ye asked nothing in my name: ask, and ye shall receive, that your joy may be full." – ‭‭John‬ ‭16:24‬. ‬
How HE will do it is not your business. Your part is never to stop asking and persisting in prayers for what you desire (according to HIS will, too, though), and HE will come through for you.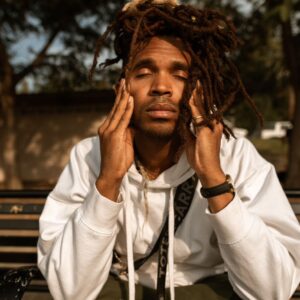 God loves you with everlasting love, and HE wants the best for you always. Don't quit and never get frustrated over human or physical appearances and situations. God's got you covered!
Heavenly Father, please help your children always to know that all you want for them is the best in all things, and help them to keep their minds rested on you in all things, in Jesus Christ's holy name; Amen.