Meet Egypt's Abdulrahman Hussain Dubbed "World's Smartest Child" After Astounding Feat In Arithmetic Tournament!
A 13-year-old Egyptian boy named Abdulrahman Hussain was recently dubbed the "smartest child in the world" after besting 3,000 other competitors at a global academic competition.
Celebrating the 20th anniversary of the Intelligent Education Group (IEG) in Malaysia, the firm hosted a tournament tagged the Intelligent Mental Arithmetic International Competition, and amazingly, Abdulrahman reportedly solved 230 complex arithmetic problems in a record-breaking 8 minutes!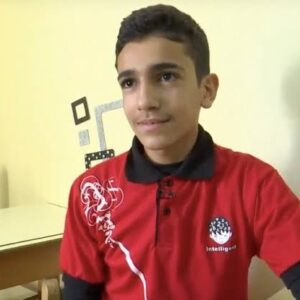 Held at the Persada Johor International Convention Centre, Malaysia, in December 2021, there were children from over 70 countries vying for the coveted title and prize at the IMA International Competition, and they were all put through a series of grueling tests during the competition.
After emerging victorious, Abdulrahman thanked his teachers and family for their guidance and support, as he acknowledged that they were why he succeeded at the tournament.
According to reports, the boy had begun training in 2012 using the Malaysian mental skills development program and had also participated in several other competitions.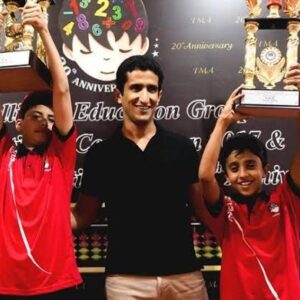 His teacher, Batul Mohammed Montasser, also reportedly revealed that he had been training his mental capabilities for five years in preparation for the competition.
In a statement published on the IEG website, they believe that "child prodigies are simply children who have received an effective early education," which is why the organization makes resources available for people to learn from the Intelligent Mental Arithmetic Programme.
"According to a scientific study, the so-called 'child prodigy' is but a common individual who happens to have developed an earlier and better mental faculty.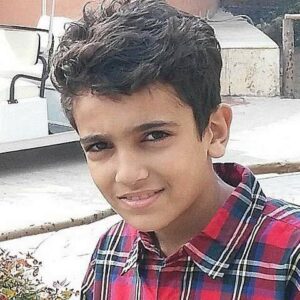 For the schooling children, the method will be of great help to them in their ability and capability of calculation, response, concentration, and memory, which in turn will assist them to balance their brain power and strengthen the function of both their left and right brains," the IEG says.
An important lesson everyone can learn from Abdulrahman's remarkable feat and rise to glory is that nothing just happens in life. Whatever greatness you aspire to, you must prepare and work hard for it!
The days of "Que sera sera" where people idly stood by and hoped things would fall in place for them no longer cuts it – it never did before, too!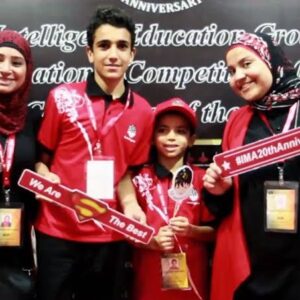 With the help of his parents and teachers, Abdulrahman reportedly prepared for that arithmetic tournament for 5 years, and the result of such hard work paid off tremendously!
What is your child skilled and naturally passionate about today? Are you helping and encouraging them or a hindrance and burden? Please make the right choices for yourself and them today!