Meet Tope Awotona – Nigerian Commercial Giant And Tech Billionaire
If the saying: "Do not despise the days of little beginnings" could ever become a human being, it would definitely be Nigerian Commercial and Technology mogul, Tope Awotona, who has risen from being an average sales representative in 2006 to one of only two tech billionaires in the world in 2022.
Inspiring, motivating, sensational; the appellatives we could use to describe this remarkable young man are endless, but one thing that is for certain about him is that he never had it easy growing up in the city of Lagos, Nigeria, West Africa, Africa, and he had a driven and 100% focused mentality to become the very best at his craft or nothing!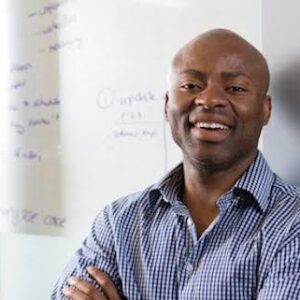 Today, the whole world uses his brainchild, Calendly, and it is unarguably one of the very best tools for organizing the world of commerce and scheduling. According to a recent ranking on Forbes, Tope is currently worth over $1.4 Billion, and he is one of only two tech billionaires in the world. He is also one of the very few billionaires of African and Nigerian origin presently.
How did this mission that has made him a global phenomenon start? It began, according to him, at the age of 12 when he witnessed the murder of his father during a carjacking incident that went awfully wrong. Having been born and raised in Lagos State, Nigeria, Tope swore that he was never going to experience such again, and he also became very determined to get over that terrible experience.
So, some years later, he left Nigeria to attend college in the United States of America in 1996. There he got his life together and started doing quite well as a manager with Dell EMC. One day, though, he decided that he wanted to take the next step in his life by taking a huge leap of faith. So, he quit his job at EMC, put all his life savings of about $200,000 back then into his dream, and the result of that move is the Calendly we all celebrate today!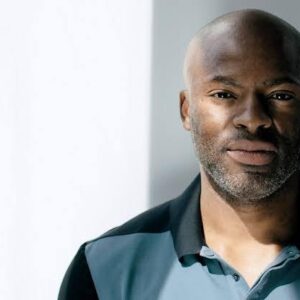 The simplistic quality in the DNA of this product is reportedly one of its greatest selling points and the reason why it is as widely embraced by both corporations and individuals worldwide.
Tope Awotona started Calendly as its founder and CEO in 2013, and the modern scheduling platform for high-performing teams and individuals accelerating business forward is now well renowned worldwide.
According to him, he founded the tech firm with "the vision of simplifying scheduling for everyone without the back-and-forth emails." Now, with his visionary and strategic direction, Calendly has grown and evolved to over 10 million monthly users.
Before Calendly, Tope spent the majority of his career in enterprise software sales, working for companies such as IBM, Perceptive Software, and Dell Technologies, in addition to launching a series of startups.
He holds a degree in Management Information Systems from the University of Georgia, and he is the recipient of the 2021 Atlanta Business Chronicle Most Admired CEO Award and the 2019 Comparably Best CEOs award.
Tope is an inspiration to every young person aspiring to become the very best at whatever it is they do in life, as his rise through the sordid experience of seeing his father slain to joining an elite class of the world wealthiest is indeed a remarkably commendable feat.
Do you want to support our charity work? Click on the link below: 
For your news, real stories, Let's Connect, and adverts, click on the link below:
https://mgbeke.media/advertise-with-us/