Major Observations As The Russia v.s USA Standoff Continues With Brittney Griner's Trial Resuming On July 26
Imprisoned American WNBA superstar Brittney Griner is set to resume her trial in a Russian court on July 26, 2022, as the athlete seeks to escape a possible 10-year prison sentence for alleged drug trafficking.
Brittney, 31, was arrested as she went through Moscow's Sheremetyevo Airport in February 2022, after Russian authorities reportedly found vape canisters containing cannabis oil in her luggage. The Olympic gold medalist and seven-time All-Star basketball player earns extra money during the WNBA offseason by playing in Russia.
Recall that the basketball star entered a guilty plea to drug possession charges in a reported bid to get a reduced sentence on July 7, 2022. Many international observers say this does not bode well for the American athlete. However, the question remains: Should she even have to take a plea or be detained in the first place, seeing how her recent claims state that the vape is for medicinal purposes?
Reports from Washington hold that the Biden administration strongly condemns the athlete's arrest and detention and has classified her as "wrongfully detained." Yet, no visible concrete moves have been made to secure her release from her Russian captors.
President Biden reportedly signed an executive order last week which allows an increased flow of information to families of Americans detained abroad. The order also looks to impose sanctions on government officials, criminals, or terrorists holding them captive, but it has done little or nothing to move Moscow on Brittney's case.
From a majority of the developments and speculations on her case since her last court date a few weeks ago, we've recently observed two major things about this saga. We want to share them with you as she returns to court again in Russia tomorrow.
(1) Russia does not care about American policies or what Washington thinks about this issue!
If everything the spokesperson for the Russian Foreign Ministry, Maria Zakharova, reportedly disclosed to the media recently is anything to go by, Moscow has its agenda concerning this case against Brittney, and they do not give a damn if it sits well with the Americans or not.
While allegedly stating recently that the athlete's arrest, detention, and ongoing trial were all well justified, Maria also reportedly lashed out at American officials who alleged that Brittney's "charges were boosted" and her arrest was unjust.
An irritated Maria also reportedly said that the rest of the world is not obliged to follow in America's footsteps if they have decriminalized marijuana and want "the whole country to become drug addicts."
"If a U.S. citizen was taken in connection with the fact that she was smuggling drugs, and she does not deny this, then this should be commensurate with our Russian local laws and not with those adopted in San Francisco, New York, and Washington," she added.
Russia's stand is now crystal clear in this case, and it looks more likely that the court would seek a conviction against the American basketball star. To what ends, though, we cannot but ask? But this leads us to our second observation about this saga recently.
(2) An international prisoner exchange is shaping to go down, but do the pros justify the cons for Washington?
The White House has said severally that it is working tirelessly to bring Brittney home and is pursuing every possible option. With the possibility of the athlete being sentenced to a 10-year prison term in a Russian hell-hole, it looks like Washington may finally be considering the release of a dreaded arms dealer, Viktor Bout, widely known as the merchant of death.
Viktor would likely be exchanged for Brittney and another American, Paul Whelan, and Viktor's legal representative, Steve Zissou, has reportedly expressed confidence that Moscow would be open to making the exchange. Of course, they would be!
Although neither Washington nor the Kremlin has made any official statements regarding a swap arrangement, we believe that an internationally renowned terrorist for a pair of regular American citizens is way too much of a loss for Washington, unless there's something about Paul Whelan that is "classified" from the public.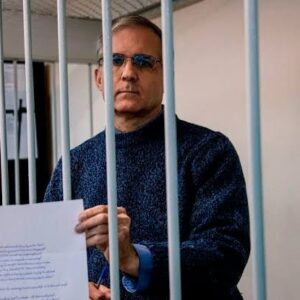 Paul Nicholas Whelan is an alleged corporate security director arrested in Russia on December 28, 2018, and accused of spying. The Canadian is also an American, British, and Irish citizen, and he was sentenced to 16 years in prison with the possibility of time in a labor camp on June 15, 2020.
Recall that last week, the U.S. Senate also passed a resolution condemning Brittney's arrest, calling for her immediate release, and voiced support for Paul and other "prisoners unjustly imprisoned in the Russian Federation."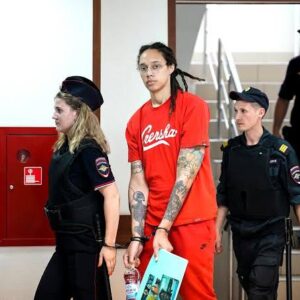 According to reports, a bipartisan resolution introduced by Senators Mark Kelly and Kyrsten Sinema of Arizona in the United States Senate called for the United States to push for their release in all interactions with Russia. The resolution also demands that Russia provide the WNBA star with consular access as she remains in custody. Brittney has now been detained for 158 days as of July 25, 2022.
Whether or not the Russian government will heed or respect any of these demands and requests remains to be seen, and we're all set to witness the next move in this chess game of power when the basketball star's trial resumes on July 26, 2022.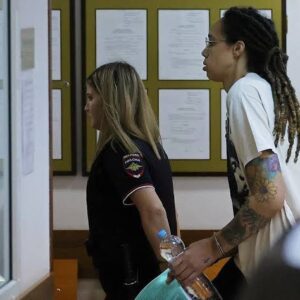 What do you think the outcome of her case will be on July 26, and do you think Russia will carve in on Washington's demands? Please share your thoughts in the comments section below or via our Facebook pages : Wenetly and Prof. Mgbeke.