Meet Tanitoluwa Adewumi – Youngest National Chess Master And Best Selling Author At 11!
The story of Nigerian chess prodigy Tanitoluwa Adewumi is one that not only inspires many others still stuck in rot and trying to make better lives for themselves, but even those with seemingly established lives yet with one mental or physical challenge or the other.
If there was anyone who should never have had the mind or willpower to play, let alone excel at chess, it was Adewumi because of the harsh and life-threatening circumstances he was born and grew up in.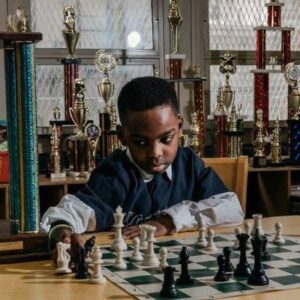 Before he was 8 years old, Adewumi and his family had to flee northern Nigeria and seek asylum in the United States of America because they were worried about the incessant attacks by the terrorist group Boko Haram and other extremist militia groups in that region of Nigeria.
They lived in a homeless shelter in Manhattan, New York, after moving to the USA, but in 2019 the little star in the home shone brightly as the sun, and his light dispelled the darkness in their lives and home.
Adewumi won the 2019 New York State K-3 Chess Championship, and later that year, he became a national chess master, making him the 28th youngest person to achieve that feat.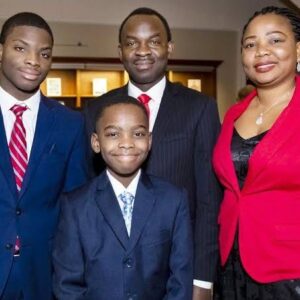 That championship title win came a flow of financial support that ran into more than $190,000 in just four days for him and his family, and their lifestyle and testimony changed for good permanently.
His outstanding chess prowess also won him several other prestigious trophies and accolades. Now, the 11-year-old maestro has begun practicing for more than 10 hours daily for over a year because his new goal is to become the youngest-ever grandmaster in the history of chess. What an inspiration!
That's not all there is to this fantastic young master, though. Adewumi now also runs an organization called the Tanitoluwa Adewumi Foundation, which focuses on helping other refugees and immigrants.
He is also an accomplished writer and author with his books "My Name Is Tani…and I Believe in Miracles" and "New Home: A Refugee Finds Hope and Kindness in America," already rated as best-sellers with 5-star ratings across many literary platforms worldwide.
What is your excuse for keeping your light buried in obscurity and not exploring the greatness the Creator has put inside you? What is that challenge and limitation that you have allowed yourself to be subdued and constrained by?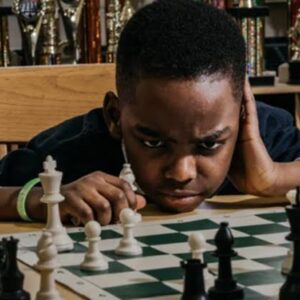 If this remarkable young boy could break out of his daunting mental and psychological limitations to become a master at chess from the age of eight, why do you still believe that you cannot do the same and even more today?
You have a world of limitless potential and abundance within you. Reach in and break out today, and the whole world will rally and celebrate you, too, because that is what you were created to be: a celebrated star and icon!
Stay blessed always.